A Warm Welcome
A Warm Welcome
Céad Míle Fáilte

It is my pleasure, as principal of St Mary's Primary School, Derrymore, to welcome you to our school website.
As you browse through the various sections of the website, you will get an insight into the daily life of our school as we share some of the wonderful things that go here.
As a Catholic school, St Mary's is committed to providing experiences which will develop Christian values in all our pupils. It is our aim to ensure that all children are provided with the values, skills, knowledge and abilities that they will need to deal with the challenges and experiences they will meet in the years ahead. We as a staff are dedicated to providing the best education for the children throughout their time with us.
In our school we all matter.
In our school we all belong.
In our school we all try to be the best we can be.
Mrs Caitríona McAtarsney
Principal
Lots Of Socks Day Winners!
Christmas with the Aliens
trim.D6D74BDC 4F69 4F77 8D70 7267FCA78712
Mission Statement and Vision
Our vision and values are at the core of everything we do. They underpin our teaching and learning, and provide an environment which prepares our pupils as confident, happy citizens.
Vision Statement
To seek, strive, learn
Our vision is that all members of the school community are inspired and motivated to achieve their full potential.
Today's pupils, tomorrow's citizens.
In our school we all matter.
In our school we all belong.
In our school we all try to be the best we can be.
Mission Statement
Here at St Mary's we work together to live like Jesus;
Our vision is to enrich the life of everyone that passes through our school;
Praising and celebrate effort and success;
Ensuring fairness where every child matters and fulfills their potential to become the best they can be;
Inviting our school, parish and locality friends to support us on our journey of faith;
Nurturing spiritual growth through our Catholic ethos;
Giving each other the opportunity for development in learning, worship and serving others;
Offering a safe and happy school where every person is valued;
Doing our best to see Jesus in one another.
Latest Photographs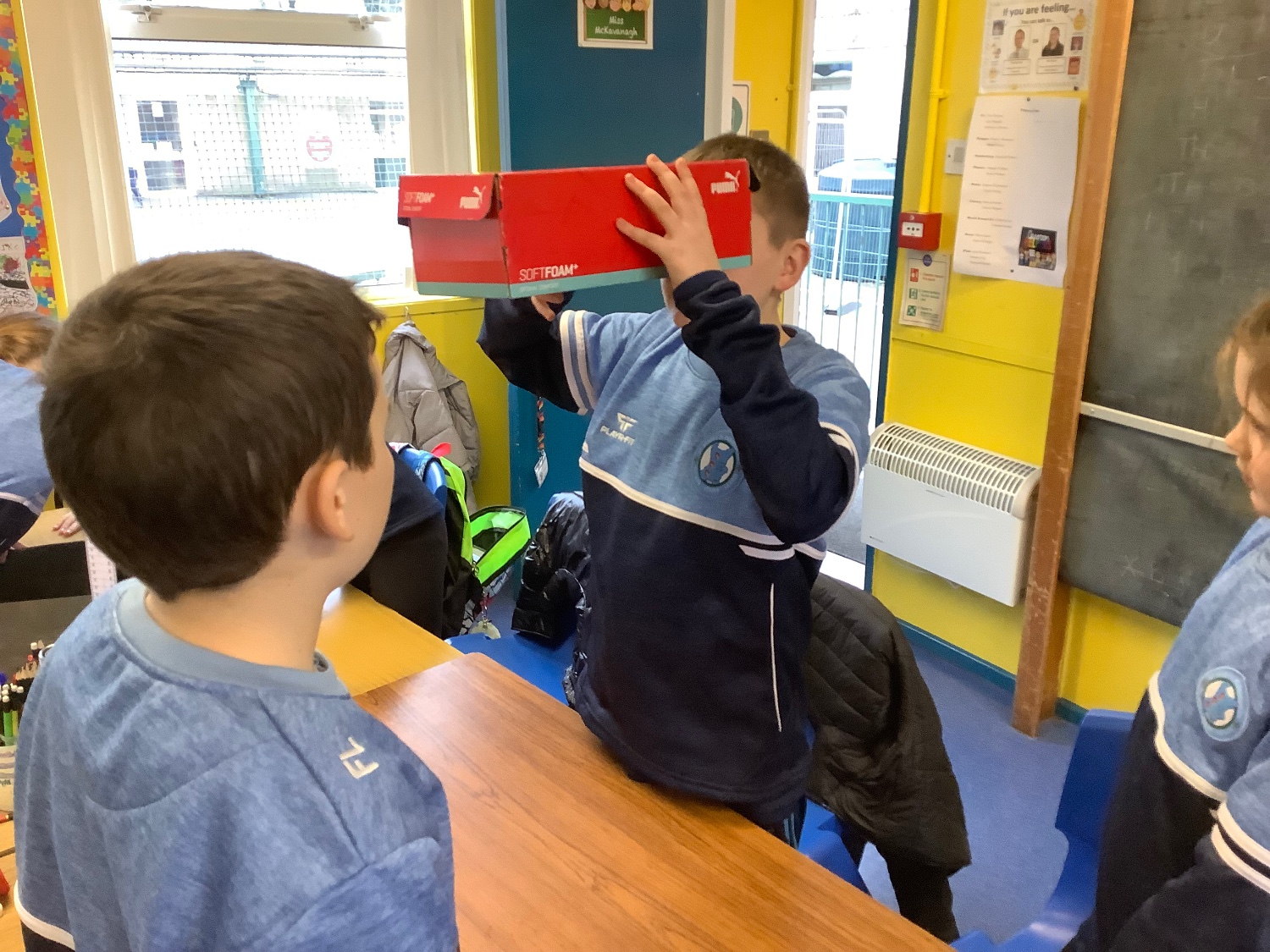 Upcoming Events...
Tuesday, 5th December 2023
Credit Union Collections
Bee Active
Wednesday, 6th December 2023
Christmas Mass 10am (Some classes attending)
Thursday, 7th December 2023
Light up Derrymore
Friday, 8th December 2023
Soccer
Monday, 11th December 2023
Library Van
Tuesday, 12th December 2023
P1 - P4 Christmas Shows (P1/2 1.15pm. P3/4 2pm)
Wednesday, 13th December 2023
P5 - P7 Christmas Show (10am and 2pm)
Friday, 15th December 2023
Open Day (1pm)
St Mary's Primary School, Derrymore, 20A Derrymore Rd, Gawley's Gate, Craigavon BT67 0BW | Phone: 028 92651556